Among my friends in Belgium, it's almost impossible to spend an evening without discussing real estate investment. Some cultures love to debate politics or weather. In Belgium, we talk about bricks.
Soon you are financially stable and in a good relationship, real estate investment becomes primary. This is a reflection about real estate in Belgium (in Brussels particularly). Why did I decide not to invest at 25 years old?
Why do we discuss so much about real estate?
Les Belges ont la brique dans le ventre (literally Belgians have a brick in their belly). They own houses and apartments. It's common to buy, build or renovate.
For young adults between 26 – 30 years old, discussions turn around: career, real estate, wedding and are you ready for a baby? To my point of view, there are some reasons, why we give so much interest in it.
1. Tomorrow doesn't seem good.
Only a few optimists persist. In my opinion, the future looks scary (climate change, economic recession, unemployment, poverty, violence, lack of resources and skills, etc.). If we can own a valuable asset to protect yourself, it's worth it. We look for a safety net.
2. Prices increase everywhere, every year.
The real estate market is illogical. The general revenue doesn't increase but the pricing does. First, the demographic continues to grow. Second, more and more people desire to live alone. It increases demand. In the end, the price in Belgium (and other countries) is overvalued and continue to rise (source: Global Guide Property)
Back in Brussels, we wanted to rent an apartment (in Ixelles, Sint-Gillis, City-center, Vorst, Schaerbeek, Sint-Josse-den-Noode). It was hard to find a one-room apartment for less than 800€ a month (excluding charges). In a nice neighbourhood, you would pay around 1100€ for a comfortable apartment.
If you are in couple, rent will cost 550€/month per person. It can be a struggle if you live alone. As a reminder, the median net revenue in Belgium is around 1527 €. It's 1066 € in Brussels (source: lesoir.be). Without roommates, how a single person can afford to pay his rent, food and extra costs?
3. The system is broken, it's now or never.
If you don't inherit or invest very early, you'll end up poorer and poorer. Real estate prices escalate. Meanwhile, the value created by our work doesn't increase that much.
Soon, we'll reach the point where it's almost impossible to generate a safe capital from the bottom.
Your salary isn't enough.
Your stocks, deposits, bonds aren't enough.
Times isn't with us neither. Each year the prices increase drastically (+9% in Brussels 2019/2020). More we wait before buying our property assets, more we'll end up in debt for longer years.
4. Interesting interest rate
The European bank continues to keep interest rates low. You can get credit between 0,5% and 3%. 20 years ago, it was hard to get less than 6%.
In the current economic scheme (post-COVID-19), I can't imagine how the European Central Bank can increase its interest rate. EU countries have a large public debt. The system holds because of huge money injections without consequences on the interest rate.
Why I wouldn't buy it?
Do you know the movement FIRE? Those are a bunch of people who would like to retire early (around 35, 40 years old). It's possible if you reach a sustainable passive income and reduce your costs. There are three different pillars to become financially independent,
Stock markets,
Passive businesses,
Real Estate.
I tried the first two.
For the stock, I own around 25K€ shares, 13K€ crypto and 300€ gold (general return: 26% post-covid).
For the passive businesses, I created with Killian: quellemutuelle.be, legacio.be (previously quellesfunerailles.be), quelserrurier.be. The return on investment was negative. Today Killian owns them. I took another path.
During COVID-19 peak, I had plenty of times. It was the perfect time to try the last pillar. I wanted to buy my first apartment in Brussels.
Instead of dreaming, I inspected my current situation. What could I afford?
Capital: 35K €.
Love money I can raise: 5K €.
Credit I can negotiate: 150 000 € – 2,09% – 20 years (763€/month). This rate comes from a simulator. As a freelancer, I don't think I can get a better rate. Banks are not open to those kinds of profiles…
➡️ Then I can buy something for 190 000€.
➡️ For that amount, I can afford a small studio of 45 m² in trendy areas or 80 m² in suburbs. I was surprised by the market price.
Should I incur a debt of 20 years debt to live in 45 m²? I will sacrifice all potential risk-taking actions (entrepreneurship, long travel, expatriation, unemployment). I will be totally dependent on a bank to own an apartment that I won't enjoy after my 30s?
Real estate isn't paradise.
1. Buying to rent
90% of my friends who think about real estate come with the same thinking patterns.
I buy now even if I don't like. I will stay there for 5 years to enjoy fiscal advantages. After 5 years, I'll resell or rent to a higher cost. Moreover, thanks to this first property, I can incur a second larger debt to buy a bigger property.
Dude, you don't realize Charleroi (or any other cheap locations) in 10 years, that's the place to be! The property is next to a highway, so you can directly go to Antwerpen or Brussels.
All those arguments are future-focused and not really based on facts. If you don't love your apartment, you can't expect others to be ready to pay higher costs. Second, how do you know for sure which city will be trendy? It seems to be a gamble.
Despite those arguments, prices continue to grow, and I'm definitely jealous of people who bought in 1980…. Will my future me be upset if I don't buy in 2021?
2. Notary fees
If I ask you to give 15 000 € to someone that you don't know and that you don't especially appreciate, would you do it? This person will take care of administration, legal papers (which can automatised really easily).
In 2021, I still don't understand why we need notary fees which represent around 10% of your purchase. Today, templates and legal knowledge should be available to all of us. Then, you can pay an expert to review it (maybe 300 euros/hour?), but not 15 000 euros…
As soon the Belgian law will change this trap. As soon, we'll forget notary utilities…
2. Real Estate Agents
The Internet hasn't found a key to replace this job. According to Oussama Ammar, it's because real estate agents are therapists with owners. Owners create an emotional attachment with their properties. They can't sell in a neutral way.
Your goal as a real estate agent, it's
to sell quickly,
to sell as high as possible (for your client but mostly for your commission).
Your role as a buyer, it's to find the best (which requires time) and buy as cheap as possible. Real estate agents aren't a help for you. They help the owner, and you are going to pay a fee on that.
Let's get out of the real estate world. You buy a website 10 000 € (without VAT). Then you need to pay 1 500 € a random guy who will officially consider your website in the Belgian Web repertory (notary fees). Then you will pay another 1 000 € the guy who introduced you to the web developer (real estate agent).
A website of 10 000 €

500 € for the setup cost. Hosting, domain, frameworks, planning

6 000 € for the front and back-end

1 500 € for the maintenance

2 000 € margin and other costs
Notary fees: 1 500 €
Sales agent fee: 1 000 €
Those two external agents represent 25% of your total prices. Only the website matters, but one-fifth of the value is taken by non-essential middlemen.
Real estate agencies costs can be high 10k – 50k €. Are you ready to incur 3 more years of debt to pay an organization that you don't care about?
4. Buy on a plan
When you pay a house/apartment on a plan, you are quite limited in terms of choices.
The investment company imposes its kitchen company, own plumbers etc. Of courses, those are affiliated…
5. Build by yourself
A lot of families decide to build their own house by themselves. I watched some videos where couples to save 30% of costs. The real estate delivers materials, walls, a roof and then it's up to you to take care of the isolation, electricity, carpentry, plumbing.
The family often begins with nice expectations. "In 5 months, if we work every Saturday and Sunday on it. It can be done." The first day, Mike spent 2 hours to look for his sewer. You finally end up 2 years later with still a lot of problems to fix and not in a proper house to live in.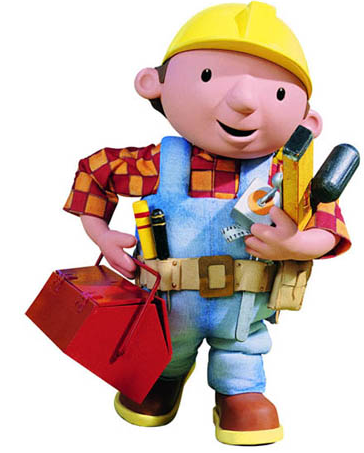 This plan is interesting if you are Bob the Builder. You enjoy it, have time, work half time etc. Generally after 40 work-hours a week, it's tough to spend your weekend in dust and painting.
5. All the unpredictable costs.
Being a landlord, it's perfect when everything runs smoothly. Your renters pay on time and respect the place. No leak, no electricity problem. For years, you didn't face any problem. Then bad luck decides to target your properties. Suddenly you spend all your weekends contacting plumbers, electricians, etc.
Costs can be really high, even if you use the services of Eastern workers… Moreover, it takes times and stress.
Finally, I've heard so many stories of bad renters. Be careful to choose decent and respectful persons for your property.
6. Where the money comes from?
Let's be honest to save 15 000 € a year it's tough.
On average, a Belgian saves 180 – 300€ a month (a shown as a study of WikiFin). It's around 3 600 € a year. In reality, 1 Belgian on 3 hasn't saved anything within the last 12 months…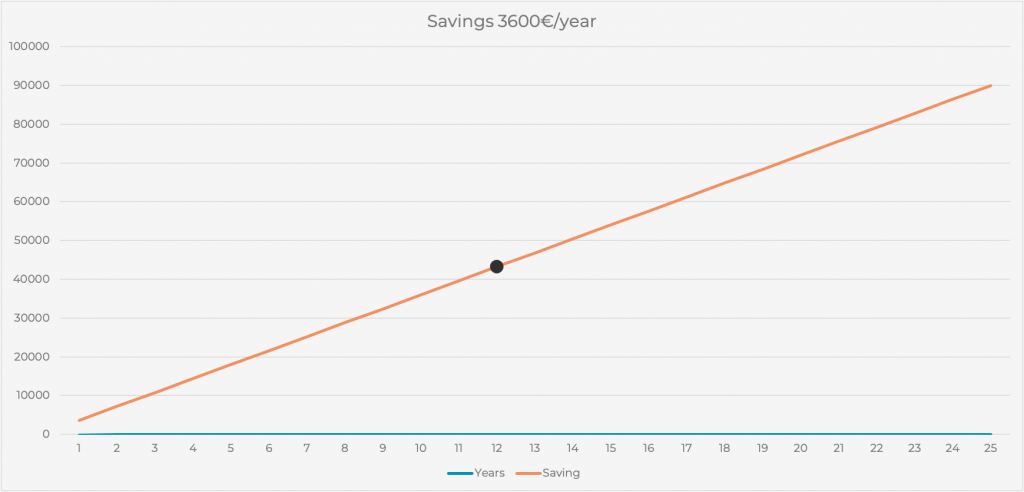 Personally, I have the chance to save around 1 300 euros monthly. In 3 years, I can save up to 40K €.
For 3 years, I will need to be careful about my spending (minimalist lifestyle, no alcohol, small pleasure and I complain when a dance class is more than 10 €/hour). Still, it's nothing compared with other families around the world.
If you earn more than 2500 €/month, you belong to the 1% of the wealthiest in the world.

It's a huge privilege to be able to afford proper housing. Never forget it.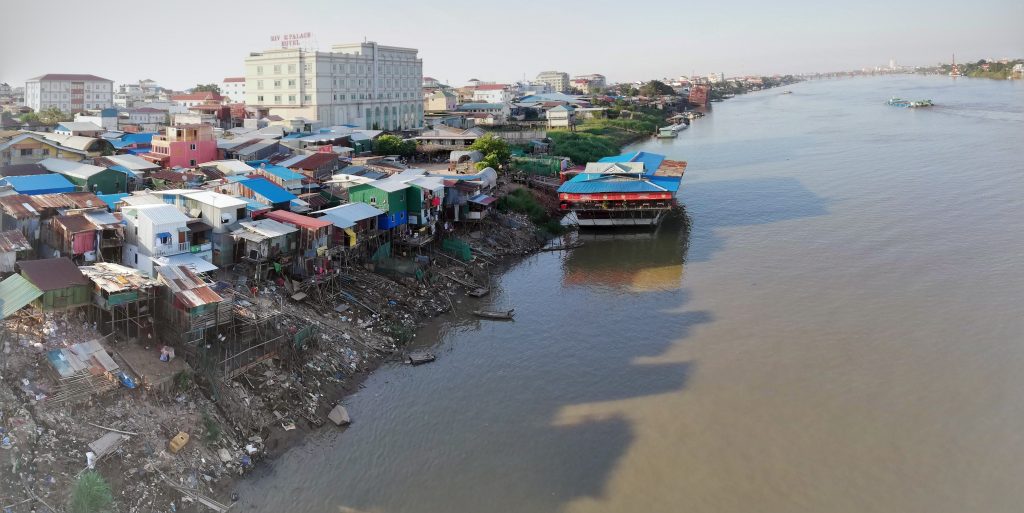 What are the alternatives?
As a human being, we still need certain security. A roof under our head and a safety net. If real estate is too expensive/risky for the majority of us, what are the other choices ?
1. We can go off-grid.
A lot of families decided to try alternative housing (tiny houses, boat or van).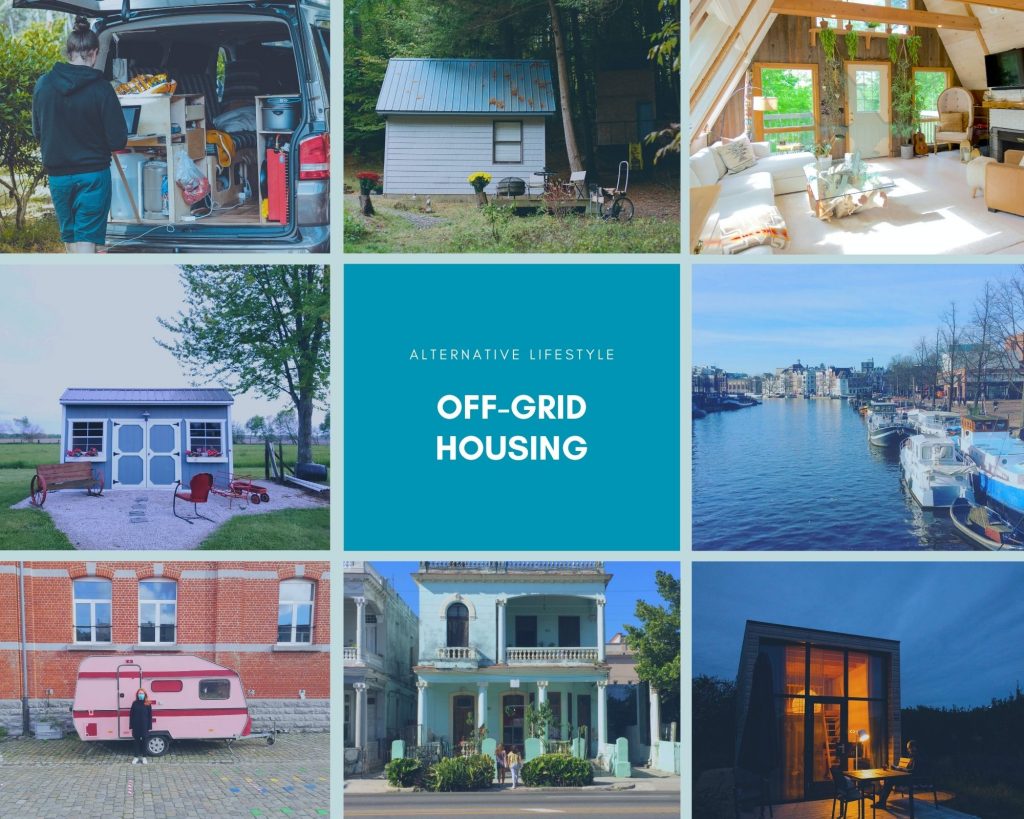 The tiny house movement is Instagrammable. Their owners look generally happy and healthy. The craziest thing it's that they live without any debt. You can build your tiny house (10K – 40K €) or buy one (50K – 100K €).
There are drawbacks.
The liveable space. A small size house is around 46 m2, a tiny house is 11 m2 of liveable space.
In Brussels, this size isn't even legal. A flat should be a minimum of 26 m2 if there is one person, 29 m2 if there is a couple.
The location. On Instagram, tiny houses look nice because people have nature around them. You still need a field to place your tiny house. In Brussels, a field costs even more than a new apartment.
You need to love the off-grid lifestyle. It might not have access to water, gas or electricity. You'll certainly be far from the city and shops.
Governments don't' privilege those kinds of housing solution. For fiscal reasons, the administration prefers static locations. Nomadic lifestyle (van, caravan, tiny house on wheels etc.) aren't privileged, and you'll face a lot of complications.
2. We can invest in other locations
Belgium is a small country in the end. With the booming of remote work, we can imagine people living in a different country and working for Belgian company.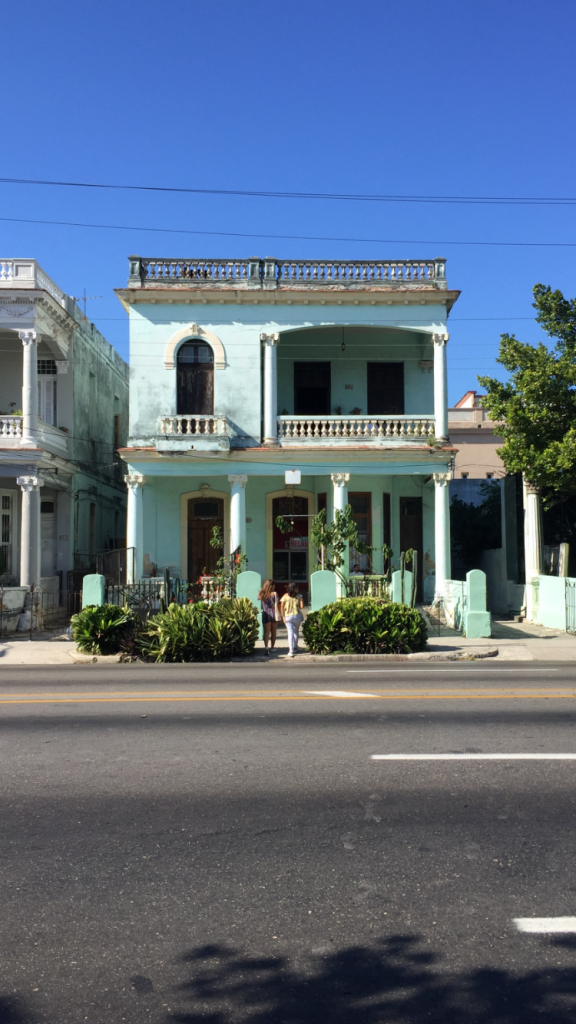 3. We continue to pay rent but invest massively somewhere else.
Real estate isn't the only way to invest in the future. In the past, it has proven to be one of the safest and profitable investment. Will this trend continue?
If you love the flexibility and prefers to live in a bigger space. Renting isn't a bad solution. Two young Fintech entrepreneurs calculated two scenarios (rent + invest or debt + buy a property).
It looks like we end up in a better position if we rent and invest. Especially the downpayment and registration tax make a big difference because an investment made early on compounds to spectacular sums of money over time. However, but the numbers are actually close enough that both scenarios are considered equally "good" investments.

– Curvo Blog
Personally, I invest my money in shares, ETFs and crypto. My ROI is around 28% (post-COVID19) meanwhile houses prices keep rising at 3,14% in Belgium.
To sum up
Because saving more than 50K € seems rare at a young age, I think my peers who invested early,
Had some financial help.
Succeeded to get full credit.
Because this second point is quite common, a trend appears in Belgium where household debts increase among young people.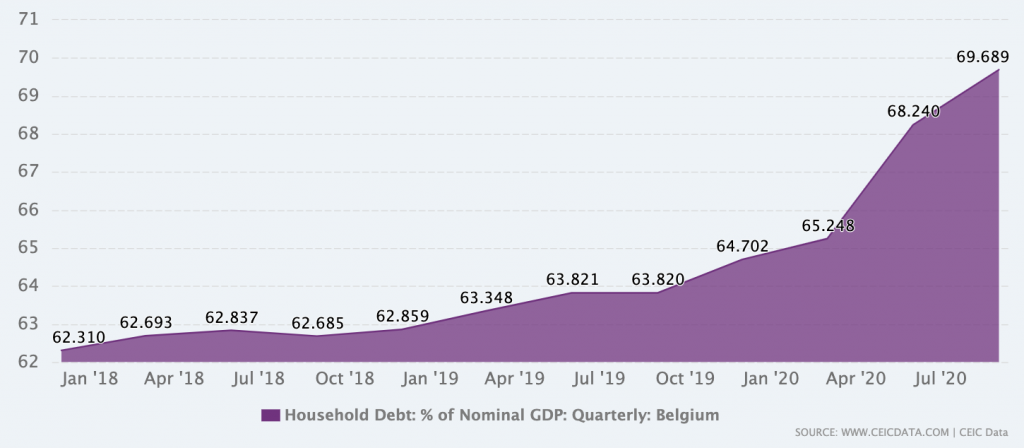 It affects directly housing prices. If anyway the bank pays 100%, 120K€ or 180K € makes no difference. It's vicious circle.
Debt is a financial tool and should be seen as such. If it becomes too common or even obligatory because saving is impossible, we face a larger problem.
Finally, I would advise anyone with more than 30 000 € in a saving account and a stable income to invest in real estate. The price in Brussels is still affordable compared with other reputable European cities. Demography won't decrease before a while. We don't expect a war or a very deadly virus that soon. Nop, COVID-19 isn't so deadly and didn't influence an equilibrium in the real estate market. On the contrary, prices increased again in Brussels (source : LeSoir)
Big decisions (buying a house, making a baby, etc.) require long reflection. Don't buy because everyone around you is buying.
Choose a financial investment according to your lifestyle and preferences. Wait if you don't feel ready.
Think diversification. Other financial securities exist.
Please don't let all your money in your bank. That's the worst you can do.
PS : I think legally I need to say that I don't work for a broker or any financial institution. Moreover, debts costs money.
PPS : Thanks for Vivek who corrected me. Notary costs are rarely above 5%. It's the registration cost which is exorbitant. Thanks to Bruno, indeed there are risks in investing in shares.