In one continuous quest for a meaningful life, I sometimes read career books.
The last book I read on this topic was: What color is your parachute? From Richard Bolles (you can find a free pdf in my Google Drive). The book was typical: discover yourself, learn what you love and then follow your passion.
Cal Newport, the author of Deep Work and professor in computer sciences, comes with a new insight:
Don't follow your passion, your fool!
Why I shouldn't follow my passion?
Conventional career success blog posts and Instagram posts advise you to follow your passion. It seems to be terrible advice.
We have not scientific proofs that following a passion leads to a compelling career and satisfying life. Actually, it can make things worse (disappointments, anxiety, frequent job shifting, poverty).
Most of our passions are hobbies (e.g. Hockey on-field or dances). None is going to pay you to do scuba diving. People rarely transform a hobby into a career. It requires many sacrifices that we are not willing to take.
Where does it come from this passion disillusion?
According to Newport researches, it started in the 70s. The main idea is that there is a perfect and magic job waiting for you. You just must find it and all your problems will be solved.

It's the same mindset as the One True Love. Some of us spend their entire life to seek for the perfect partner. In the end, they end up alone and sad. There is no such thing that a perfect partner. Every person has good and bad aspects, but we love the person for the mix of both. In a career, it's the same.
Today, we are more and more unsatisfied with our jobs
In 1987, 49% of Americans were unsatisfied with their jobs.
In 2014, it increases to 55%.
The passion mindset doesn't work.

How do people end up loving what they do?
Cal Newport studied the common criteria for a loving job. A meaningful and happy job fulfils basic psychological needs.
Autonomy: you have the control of your time and your actions. You can increase your level of control, only if you have rare and valuable skills.

 

It's financially viable: You can support a desired lifestyle. People are ready to pay for your rare and valuable skills.

"Money is a neutral indicator of value. By aiming to make money, you're aiming to be valuable."

Your actions have a meaning: your actions are useful to the world. To get a sense of mission or purpose, you need to master deeply a field.

 

Competences: you feel good in what you do.

 

Relatedness: You feel in connection with other people. People see and understand your value. Moreover, you work with people you like.

 
Develop your craftsman mindset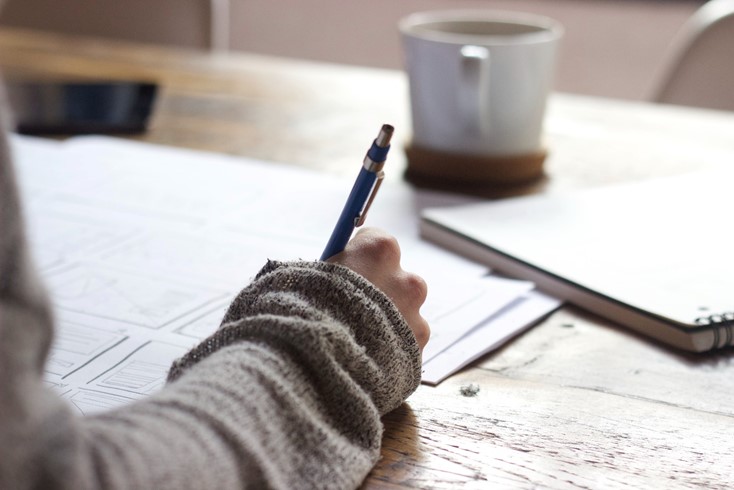 Photo by Green Chameleon on Unsplash.
If you want to love your job, you need to swift mindsets,
From the passion mindset: What can the world offer me?

To the craftsman mindset: What can I offer to the world?

All good competencies come with time and hard work.
Influenced by the Internet, my generation Z think they can hack, skip any skills. Only repetitions and continuous dedication can build valuable skills.
Cal discovered that the more experience you have, the more likely you are to love your work.
"It took Martin, by his own estimation, ten years for his new act to cohere, but when it did, he became a monster success. It's clear in his telling that there was no real shortcut to his eventual fame. "[Eventually] you are so experienced [that] there's a confidence that comes out," Martin explained. "I think it's something the audience smells."
How to build rare and valuable skills?
1. Decide what capital market you are in.
Supply and demand inform you to know which skills are rare and valuable. You can develop a collection of different skills, or one killer skill.
It's your career capital. You can build it in many ways. It must be your own and unique.
There are two capital markets:
Winner Takes All: In this market, you need to develop only one specific skill (a type of career capital) and a lot are competing for it. Only the best and renown get positions with disproportionate reward. Examples: scriptwriters, actors, athletes, fiction writers, musicians, etc.

Auction: By contrast, this market is less structured. You can develop various skills. Online Advertisement is an example. My career capital includes entrepreneurship and digital marketing. They exist other relevant skills that could lead to a job in this field
2. Identify your capital type
Learn yourself and your current skills.
Skill acquisition is like a freight train: getting it started requires a lot of energy and effort but changing its track once it's moving is easy. When I started salsa, it was hard (I got rejected by female dancers, I had to lean steps). Now, it will be easier for me to learn the tango than to learn JavaScript.
3. Define what is
"

good

"

for you

What do you consider as being good? Clear your career goals, skills objectives.
4. Deliberate practice
"Hours spent in serious study of the game was not just the most important factor in predicting chess skill, it dominated the other factors. The researchers discovered that the players who became grand masters spent five times more hours dedicated to serious study than those who plateaued at an intermediate level. The grand masters, on average, dedicated around 5,000 hours out of their 10,000 to serious study. The intermediate players, by contrast, dedicated only around 1,000 to this activity."
Top chess players don't only play. They force themselves to new limits, out of their comfort zone. It's an uncomfortable sensation. It's a physical strain on your brain. Your neurons are re-forming into new configurations.
Cal Newport advises that we learn with a mentor. We need to get constantly feedbacks.
5. Be patient
It takes years to see progress and financial freedom. To be excellent in one field, it requests around 10 000 hours (source: Outliers from Malcolm Gladwell). It's around 10 years of deliberate practices.
Be patient, it's to accept that it will take years for the payoff. Give less attention to your main pursuit but ignore and reject all new shiny pursuits. Those will pop up along the way and try to distract you (a bit like relationships).
We need to change your focus:
From finding the right and perfect career,


Work right in the long term.



Good luck . I wish you a meaningful and satisfying career. Life is too short to end up 40 hours/week unhappy.